Academic program
July 14th - July 24th 2018
Lecturers
Tomáš Weiss
Dr. Tomáš Weiss, Head of Department of European Studies and assistant professor at Faculty of Social Sciences, Charles University, researches and lectures on EU's foreign affairs and security policy. Having finished European Studies in Prague (Charles University) and Hamburg (HWP) he obtained the Ph.D. at Charles University in 2011 with the dissertation on the blurring border between police and military force in the European Union. Previously, he worked as an intern at the EU Institute for Security Studies (2004) and as a research fellow at EUROPEUM Institute for European Policy (2005-2013) and Institute of International Relations in Prague (2007-2008). Since 2014 he has been an external advisor to the Czech Ministry of Foreign Affairs. In his research, he specializes in various aspects of European foreign and security policy, in particular the institutional setup, transatlantic relations, and the policy towards the European neighbourhood.
Ivo Šlosarčík
Dr. Ivo Šlosarčík is Jean Monnet Chair in EU Law and director of European integration studies program at Charles University in Prague. He was member of governmental advisory bodies on the European Constitutional Treaty and the EU Council Presidency held by the Czech Republic in 2009. Ivo Šlosarčík's area of research covers norm enforcement in the European Union, the EU's cooperation in the AFSJ and adaptation of national political, administrative and judicial structures to the European integration. In 2013, Ivo Šlosarčík published a book analyzing transformation of conditionality in the EU (Karolinum 2013) and was editor of a monograph on the EU's institutional reform after the Lisbon Treaty (Grada 2013). At present, Ivo Šlosarčík works on a monograph on interaction between European and international law.
Stefano Cavagnetto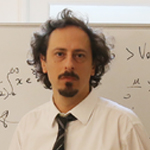 Stefano is the Head of the School of Business. He leads the MSc programme in International Management, and is a member of the Senior Management Group of Prague College. He teaches Finance, Business Ethics, Statistics, Programming and Management Research at the undergraduate and postgraduate level. Stefano's research lies at the boundary of philosophy, mathematics and finance. A part of his research focuses on Business Ethics, Corporate Governance and CSR, with a special interest in decision-making models and ethical decision making. A second area of research focuses on the epistemic foundation of classic financial theory. A third area of research is focused on risk management, behavioural finance and alternative existing theories of modern finance.
In the previous years we were lucky to welcome:
Rick Fawn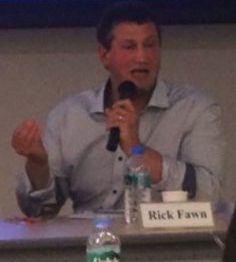 Rick Fawn is Professor of International Relations at the University of St Andrews in (what is still) the United Kingdom. Among his twelve books are The Czech Republic: A Nation of Velvet and International Organizations and Internal Conditionality: Making Norms Matters. He has retained an interest in Visegrad cooperation from its inception and has published a dozen major works on it in international journals such as Communist and Post-Communist Studies, Europe-Asia Studies and Geopolitics, as well as in Central European journals such as Perspectives (published by the Institute of International Relations in Prague); and International Issues & Slovak Foreign Policy Affairs, as well as in the leading textbooks on the region: Stephen White, Judy Batt and Paul G. Lewis (eds.), Central and East European Politics5 (Duke University Press, 2013), and Sabrina P. Ramet (ed.), Central and Southeast European Politics since 1989 (Cambridge University Press, 2010).
Bruce Gahir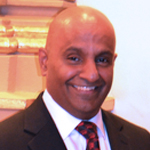 Bruce Gahir combines experience in financial systems management working with international institutions such as HSBC and is currently the associate head of the School of Business at Prague College where he teaches BA and MSc courses in Financial Accounting, Business Ethics with Corporate Governance and Business Strategy. Bruce's research interests are in the areas of Virtue Ethics, Finance, and Global Ethics. Currently his research focuses on Business Ethics with a special interest in decision-making models using the framework of Virtue Ethics are to do with Portfolio Theory, CAPM, algorithmic trading, behavioural finance, and efficiency of financial markets.
Zora Hesová
Zora Hesová, PhD, is a Faculty member at the Institute for Political Science, Charles University in Prague. Her academic and pedagogical work focuses on the issues of political theory, religion and secularism, Islamic intellectual tradition, migration and integration. Previously, she led democratisation assistance programs for Prague's Association for International Affairs (AMO) in Egypt. As a Research Fellow at AMO she runs public debate programs in the areas of migration and Muslim integration in Europe.
Klára Sutlovičová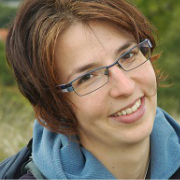 Before joining analytical centre Glopolis in 2015, Klára Sutlovičová had more than 10-years' experience of working as climate policy officer and director of Centre for Transport and Energy, a non-governmental organisation based in the Czech Republic, and more recently as climate campaigner in Greenpeace. She focussed on the implementation of the emissions trading scheme (EU ETS), climate and energy policies of the EU and international climate negotiations under the UN FCCC. She is author and co-author of various studies and publications and serves as a board member of Czech Climate Coalition. Klára Sutlovičová graduated in social and cultural ecology at Charles University in Prague. At her current position she manages climate and energy programme of Glopolis, an independent think-tank dedicated to creating a more responsible economy, smarter energy policies and stable food markets, founded in 2004.
Michael Romancov
Michael Romancov, Ph.D. is head of Geopolitical Studies Program at the Institute of Political Science at Faculty of Social Sciences, Charles University. He graduated from Pedagogical Faculty, Charles University (1995) and from Faculty of Social Sciences (1998). His field of research interest is political geography, geopolitics and Russia. Beside Charles University he also teaches at Metropolitan University Prague and University of West Bohemia, Pilsen. He frequently comments international relations for Czech TV (Česká televize) Czech Radio (Český Rozhlas) and Hospodářské noviny newspaper.
Martin Michelot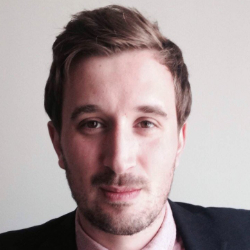 Martin Michelot is Deputy Director at the EUROPEUM Institute for European Policy in Prague, and a Non-Resident Fellow at the Paris office of German Marshall Fund of the United States. Michelot specializes in transatlantic security and NATO policy with a particular focus on regional security cooperation mechanisms in Europe, and French foreign policy. Michelot leads Europeum's foreign policy programming in Central Europe, with a focus on security policy, immigration issues and regional cooperation. Michelot also manages the high-level convening program Transatlantic Security and Future of NATO program for the German Marshall Fund, where he has over 4 years of experience in event management and research on transatlantic security cooperation issues.
He is a graduate of Sciences Po Lyon, where he studied international relations. His previous experiences include the Brookings Institution, where he served as a research assistant, and the French National Assembly, as parliamentary assistant. Michelot is a regular contributor to various news outlets on the topics of European defense policy and transatlantic relations. Michelot regularly teaches seminars at Sciences Po Lyon, Sciences Po Reims, the Ecole Centrale, and Charles University. He was selected by the Atlantic Council as one of the 15 Emerging Leaders tasked with writing a report before the NATO 2014 Wales Summit.
Lucia Najšlová
Lucia Najšlová is a Faculty member at the Charles University in Prague, her research and teaching focuses on EU foreign policy, EU leverage as a democracy promoter and perceptions of the EU (and the West) in its neighborhood. Najšlová is a co-founder and chief editor of V4Revue, a hub of policy analysis and commentary on Central European politics. Since 2014 she has been member of external advisory team of the Ministry of Foreign Affairs of the Czech Republic. Najšlová is an Associate Fellow at the Institute for International Relations in Prague, she has served as a policy fellow at SFPA (2006-2010) and EUROPEUM (2011-2015) and has provided research and expertise for various think-tank and media outlets in Europe.
Petr Luňák
Dr. Petr Luňák currently acts as a Deputy Section Head in the Engagements Section of the Public Diplomacy Section of NATO (as of 2012). He has worked for different departments of the Public Diplomacy Section since 2000. Previously, he was a head of the Policy Planning Section at the Ministry of Foreign Affairs in the Czech Republic between 1998 and 2000. From 1993 to 1998, he taught classes on Modern History and International Relations at the Faculty of Social Sciences, Charles University Prague. He published several books about international relations, for example The West: The United States and Western Europe during and Beyond the Cold War, or Planning the Unplannable: Warsaw Pact Planning for a War in the Nuclear Age.
Vladimír Bartovic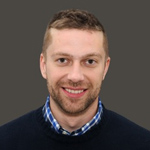 Vladimír Bartovic is the Director of EUROPEUM Institute for European Policy. He graduated in international trade and international politics at the University of Economics, Prague, Faculty of International Relations. He also studied at Universidad de Granada, Faculty of Political Science and Sociology. From 2011 to 2012 he served as a director of Strategic Planning and Analysis at the Department of the Ministry of Foreign Affairs of the Slovak Republic. He also worked as an editor in the Integrace magazine. He has been lecturing on topical EU issues at the Institute of Public Administration and the Czech National Bank. His main areas of expertise are: EU institutional issues, EU enlargement with the focus on Western Balkans, Slovak foreign and domestic policy and economic issues.
Karel Svoboda
Karel Svoboda graduated from the Faculty of Arts, Charles University, in East-European Studies. He successfully completed his doctoral thesis at Charles University's Institute of International Studies in 2010. He also attended Visegrad summer school held in 2004 in Krakow in Poland. In 2004 and 2005 he studied at the Faculty of History, at Moscow State University. In 2007/8 he worked for the Czech Ministry of Finance where he was responsible for bilateral relations with non-EU countries and relations with International Organizations. His main areas of interest are Russian politics (esp. foreign affairs and economic issues) and transformation processes in Eastern and Central Europe. During the academic year 2012/2013, he was a Fulbright Foundation Teaching fellow at the University of Rochester, New York, US.
Magda Faltová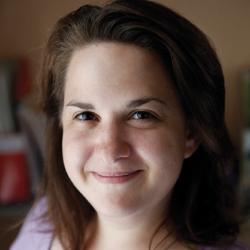 Magda Faltová is a director ofthe Association for Integration and Migration, a Prague-based non-profit providing counselling to foreigners. Since 2007 she has served on the board of Separated Children in Europe Programme (SCEP), a European NGO network seeking to improve the situation of separated children. Faltová also provides expertise for Czech Government Council for Human Rights.