Academic program
July 13th - July 20th 2019
Lecturers
Ivo Šlosarčík
Dr. Ivo Šlosarčík is Jean Monnet Chair in EU Law and director of European integration studies program at Charles University in Prague. He was member of governmental advisory bodies on the European Constitutional Treaty and the EU Council Presidency held by the Czech Republic in 2009. Ivo Šlosarčík's area of research covers norm enforcement in the European Union, the EU's cooperation in the AFSJ and adaptation of national political, administrative and judicial structures to the European integration. In 2013, Ivo Šlosarčík published a book analyzing transformation of conditionality in the EU (Karolinum 2013) and was editor of a monograph on the EU's institutional reform after the Lisbon Treaty (Grada 2013). At present, Ivo Šlosarčík works on a monograph on interaction between European and international law.
Lucia Najšlová
Lucia Najšlová is a Faculty member at the Charles University in Prague, her research and teaching focuses on EU foreign policy, EU leverage as a democracy promoter and perceptions of the EU (and the West) in its neighborhood. Najšlová is a co-founder and chief editor of V4Revue, a hub of policy analysis and commentary on Central European politics. Since 2014 she has been member of external advisory team of the Ministry of Foreign Affairs of the Czech Republic. Najšlová is an Associate Fellow at the Institute for International Relations in Prague, she has served as a policy fellow at SFPA (2006-2010) and EUROPEUM (2011-2015) and has provided research and expertise for various think-tank and media outlets in Europe.
Lucie Kadlecová
Lucie Kadlecová is a PhD Candidate at Charles University in Prague, Czech Republic. She has recently been a visiting researcher on a Fulbright scholarship at the Massachusetts Institute of Technology (MIT) in Cambridge, USA. Previously, Lucie worked at the National Cyber Security Centre of the Czech Republic and was a trainee in the Cyber Defence Section of the NATO Headquarters and the Cabinet of the Commissioner for Enlargement and European Neighbourhood Policy at the European Commission in Brussels. She holds an MA in International Peace and Security from the War Studies Department at King's College London.
Lucie Rivera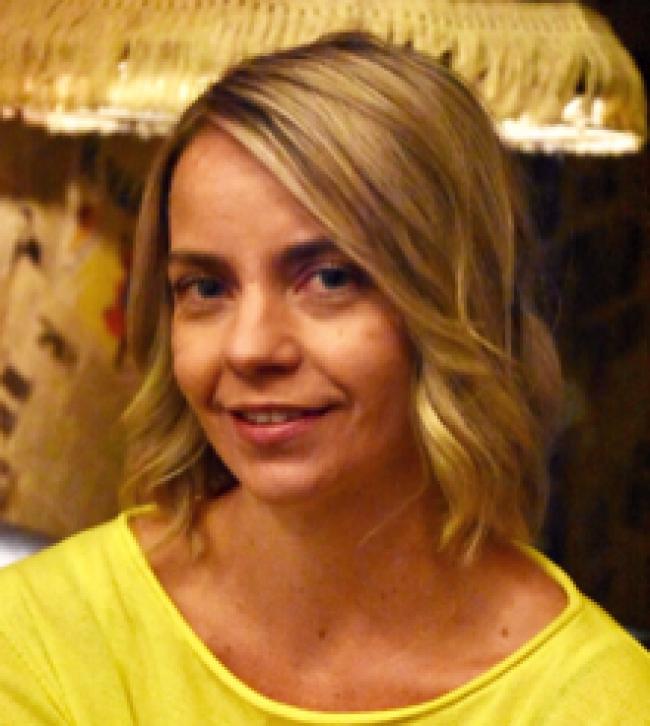 Lucie is the Programme Leader of the Blended Learning Programme in Business and Computing at Prague College. Her teaching experience is mainly focused but not limited to the areas of Human Resource Management, Organizational Behavior and Cross Cultural Management at the undergraduate and postgraduate level and supervision of Bachelor and Masters dissertations. She also has experience working in the academic arena not only as a lecturer but also as an academic administrator holding positions such as the Associate Dean of General Education at Keiser University, Fort Lauderdale, Florida, USA as well as the International Programs Manager at FIU, Miami, Florida, USA where she was in charge of the dual degree IMBA program. Lucie is currently supervising exchange students from the United States (Institute For Studying Abroad - IFSA Butler) studying for their semester abroad at the School of Business of the College and doing active research on the EU institutions and the implementation of the solidarity framework. She is the official liaison between the Research Centre of the College (CRIS) and the Ministry for Regional Development Czech Republic (EU Structural and Investment Funds) office with the aim of fostering and developing research skills of exchange students in field research for Business Studies.
Michael Romancov
Michael Romancov, PhD, is head of Geopolitical Studies Program at the Institute of Political Science at Faculty of Social Sciences, Charles University. He graduated from Pedagogical Faculty, Charles University (1995) and from Faculty of Social Sciences (1998). His field of research interest is political geography, geopolitics and Russia. Beside Charles University he also teaches at Metropolitan University Prague and University of West Bohemia, Pilsen. He frequently comments international relations for Czech TV (Česká televize) Czech Radio (Český Rozhlas) and Hospodářské noviny newspaper.
Stefano Cavagnetto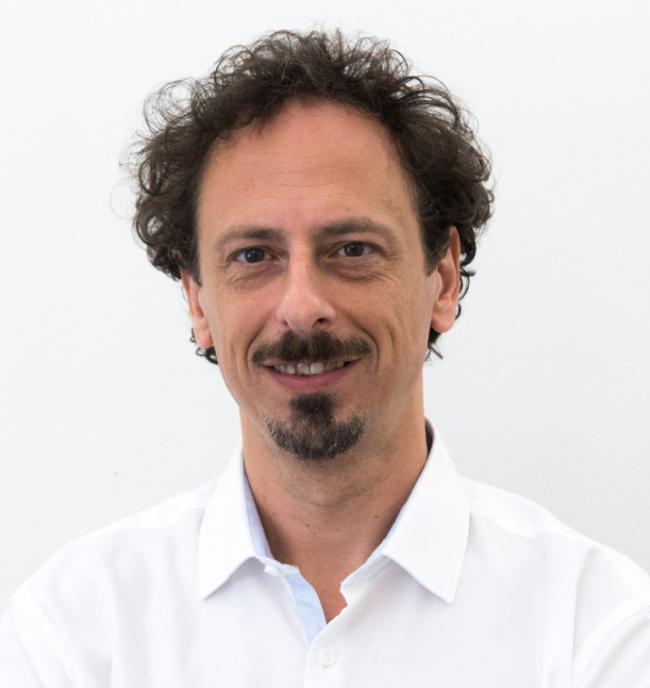 Stefano is the Head of the School of Business. He leads the MSc programme in International Management, and is a member of the Senior Management Group of Prague College. He teaches Management Research, Corporate Governance, Ethics, CSR, International Finance and Strategy at the undergraduate and postgraduate level. Stefano's research lies at the boundary of philosophy, strategy, finance and the study of organizations. A part of his research focuses on Business Ethics, Corporate Governance and CSR, with a special interest in normative frameworks and their formal analysis. A second area of research focuses on ontological and epistemological issues of qualitative research and qualitative analysis, with special interest in coding techniques for data reduction and grounded theory for organizational studies with a particular interest in the logical and linguistics aspects of the discourse taking place in working environments. Linked with the previous one, a third area of research, mostly relying on different interpretative paradigms, focuses on approaches to the examination of language, including conversational, discourse and critical discourse analysis in business organizations. Stefano has been visiting scholar and fellow in many prestigious universities among which the Isaac Newton Institute of Mathematical Sciences at Cambridge University; research fellow in the Lagrange International Research Project "The Challenge of Complexity" and visiting scholar at the Columbia University, Department of Philosophy, NYC and lecturer in "Ethics, Economics and Finance", for international doctoral and post-doctoral students at the University of Zittau, Germany, in the framework of the EU project STRIKE and Marie Curie ACTIONS for research.
Tomáš Sedláček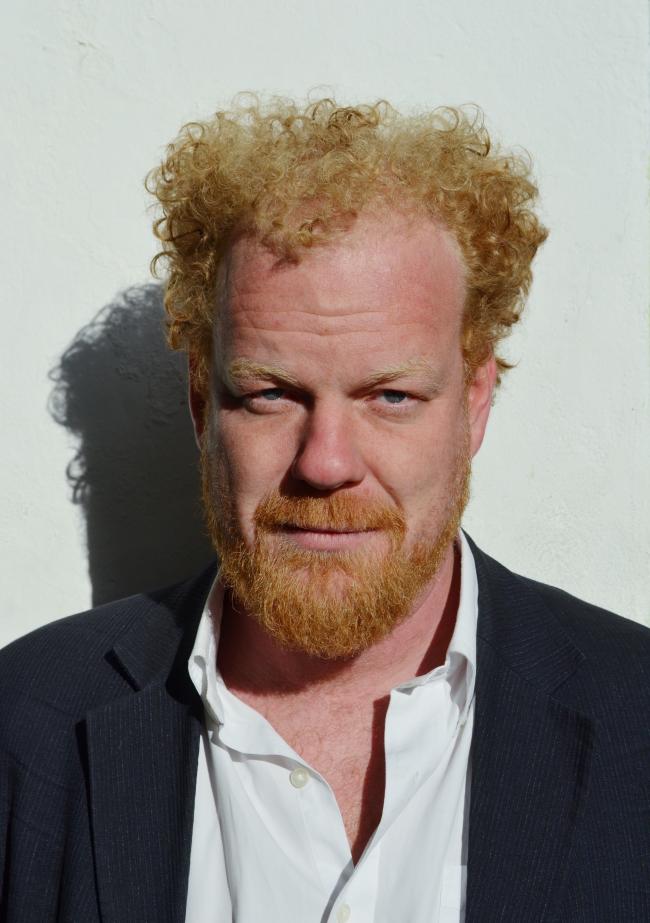 Born in 1977 in Prague, Sedlacek became, at the age of 24, an economic advisor of Czech president Václav Havel. Later he became a member of the National Economic Council, advisory body to the Czech Prime Minister. During his fellowship at Yale University, Yale Economic Review ranked him among five hot young minds in economics. He currently works as a chief macroeconomic strategist at Czech commercial bank CSOB. Tomas Sedlacek was a member of Program Council for New Economic Thinking of World Economic Forum that meets in Davos and a member of an advisory body to EC president Barroso on New Narrative for Europe. He lectures at Charles University and sits on boards of many non-profit organizations. In addition, he works as columnist for leading Czech economic daily. A widely sought-after media commentator and an entertaining and engaging speaker, Tomas travels the world to debate burning questions of current economics with glitch mirrors from the deepest mythological past, philosophies and beliefs which he likes to combine with variety of other current fields.
Tomáš Weiss
Dr. Tomáš Weiss, Head of Department of European Studies and assistant professor at Faculty of Social Sciences, Charles University, researches and lectures on EU's foreign affairs and security policy. Having finished European Studies in Prague (Charles University) and Hamburg (HWP) he obtained the Ph.D. at Charles University in 2011 with the dissertation on the blurring border between police and military force in the European Union. Previously, he worked as an intern at the EU Institute for Security Studies (2004) and as a research fellow at EUROPEUM Institute for European Policy (2005-2013) and Institute of International Relations in Prague (2007-2008). Since 2014 he has been an external advisor to the Czech Ministry of Foreign Affairs. In his research, he specializes in various aspects of European foreign and security policy, in particular the institutional setup, transatlantic relations, and the policy towards the European neighbourhood.
Select topic